Forsberg are committed to providing the highest quality of manufacturing to our customers.
Our drive to provide products that exceed our customer's expectations and deliver services that increase their success requires continuous improvement.
Our focus on offering exceptional manufacturing is underpinned by a variety of the following quality assurances.
IPC-A-610 Inspection Standard
IPC-A-620 Cable Build Standard
IPC-J-STD-001 Soldering Standard
IPC-7711B/7721B Rework, Modification and Repair of Electronic Assemblies
ESD: we have an IPC/EOS/ESDA accredited trainer and all staff are trained to IPC standards
ISO 9001:2015 Certified. Quality Management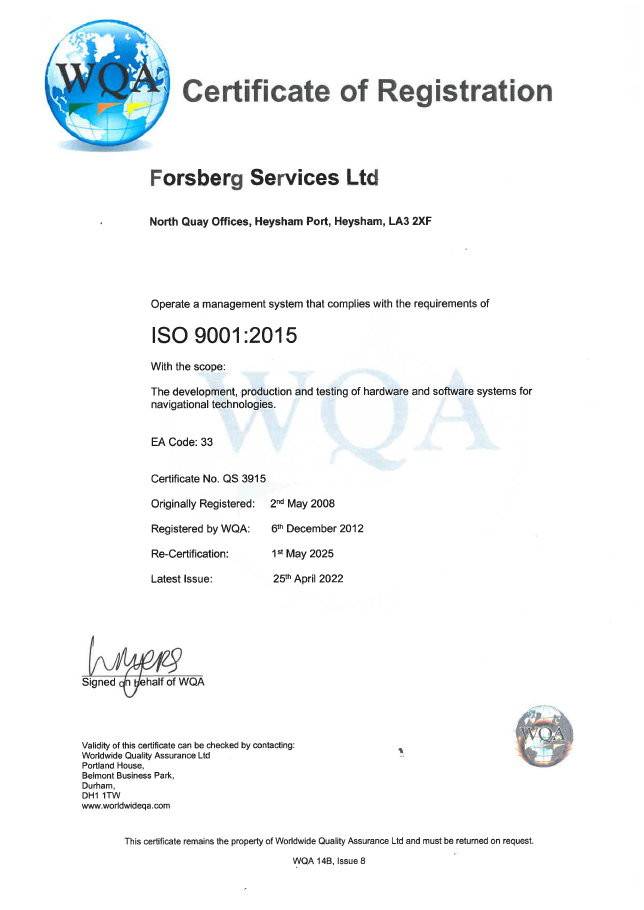 Compliant with Cyber Essentials Scheme
Lean/5S
Principles applied with staff undergoing training from Manufacturing Excellence to gain BTECH, VRQ, NRQ, ERR qualifications in Lean Manufacturing.
AGILE and PRINCE2 based Project Management
Remember to take a look at our Engineering Showcase page for examples of what we are capable of.